Single-nucleus RNA-seq and spatial transcriptomic assays of the cardiac tissues from hypertrophic cardiomyopathy patients
The cardiac IVS tissues of HCM patients who underwent surgical myectomy were collected for snRNA-seq (n=10; 10 samples) and spatial transcriptomic assays (n=6; 8 tissue sections). As a control group, cardiac IVS tissues from healthy donors of heart transplants (n=2; 3 samples) were also subjected to snRNA-seq. The control group were ethnicity-and sex-matched with the HCM group (Chinese, male). After quality control, a total of 55,122 nuclei (HCM: 39,183; HEALTHY: 15,939) were obtained. For the spatial transcriptomic data, 2,927 to 4,849 spots were detected to be over tissue in the four sections.
Fuwai Hospital
Founded in 1956, Fuwai Hospital which belongs to the Chinese Academy of Medical Sciences (referred as "Fuwai Hospital") is a national triple A, first-class hospital specializing in cardiovascular diseases. It is also the National Center for Cardiovascular Diseases, State Key Laboratory of Cardiovascular Disease, and National Clinical Research Center of Cardiovascular Diseases.It is well known internationally for treatment of all kinds of complex, difficult, and severe cardiovascular diseases, and has become the world's largest cardiovascular center, as well as a national center for clinical healthcare, medical research, disease prevention and education.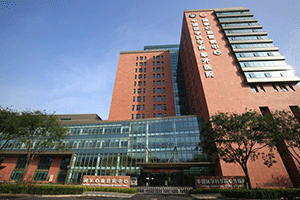 Copyright Ⓒ 2019 FWgenetics.org All Rights Conserved.